tracyjyren asked: can I make friends with you? I'm from china
4 tags
Bad Poetry From Ex Boyfriends
I found this the other day when I was searching for something completely non-related in my InBox. And proceeded to laugh my ass off. Bless his heart. This guy actually had a website where people could PAY him to write custom poetry for them. *facepalm* If he only knew how ridiculous it sounded to everyone else except himself & possibly his mother. Enjoy… Second fiddle is new for...
Awkward Arm
It all started with one of those "phantom pains" I get from time to time under my shoulder blades. They used to always occur on the left side. I figured they were the result of stress or my body telling me I was making bad decisions. This time the pain was coming from under the right shoulder blade. It started in December, but went away with some chiropractic treatment & TLC from...
3 tags
New Year, New Blog - The Resolution Edition
Release Negativity Let go of the people who have hurt or wronged you by sending them a final letter. Get out everything you need to say. This will purge the negativity from your mind & make room for more positive things. Shed Excess Collect things you no longer need/want/use & deliver them to the Rescue Mission, Interact, Consignment… or prepare them for online sale on Poshmark or...
5 tags
5 tags
Rock of Love... Oh, How I Miss Thee →
3 tags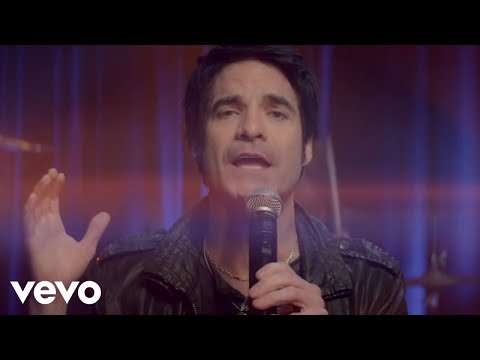 9 tags
There & Back Again
I know you're gonna find this hard to believe, but my life hasn't always been all sunshine & rainbows. In fact, there was a time when I thought a dark cloud had parked itself permanently over my head. For what seemed like forever, no matter what I did, it was met with some sort of epic failure. I couldn't do anything right. I lost jobs, relationships, friendships. With only...
7 tags
Thoughts on Being Single
If you don't want to be with me then move along and I'll continue my journey unencumbered by you. If you do want to be with me, but I've shown you no interest, don't try to hang onto me in hopes that I'll someday slow down and become interested. I won't. Don't be that wounded animal that begs to be taken care of. I have no time for that. If you want to...
13 tags
Web Predators
Being a freelance makeup artist, my business is listed on quite a few internet directories. This is fantastic for business, as it makes my web presence stronger as I get to reach a wider audience of potential clients. However, it can also leave me open to web predators. My first taste of this was when I started getting calls from a company called Local Splash. I was in Esthetician School at the...
6 tags
9 tags
StitchFix Part Deux
Remember a little while ago when I wrote about a wardrobe service called StitchFix? I'd purposefully put off writing about my experiences with them for fear that it might not exactly be a marriage made in heaven. For instance, I'd told my stylist that I wasn't big on animal print. What do I find in my StitchFix box? A Zebra patterned top. UGH! Although the fabric was super-soft,...
8 tags
Handsome Stranger
In legend & lore, fortune cookies & chick-lit there has always been this elusive concept of "The Handsome Stranger." I always sort of figured the concept was simply far-fetched fiction…  Until Yesterday. I've never had trouble meeting people. I've seen my share of proverbial "handsome strangers," but have found that they either have no desire to...
4 tags
7 tags
9/11
Today is September 11.  I'd actually almost forgotten the significance there's been so much good stuff going on in my life lately. When I think about that fateful day, of course it brings back all the sorrowful emotions and how I no longer felt that sense of safety and security I'd once had. I walked into MCI WorldCom that day and it was as if time had stood still. I sat in...
6 tags
11 tags
7 tags
My Newest Thing...
The other day I was browsing around and I happened upon this on another particularly stylish friend's blog. There's a service out there called StitchFix. For a mere $20 styling fee, you're paired with a StitchFix stylist who looks over the questionnaire you submit (sizes, preferences, colors, price range, designers, basically things about you & what you like) and custom-picks...
9 tags
4 tags
7 tags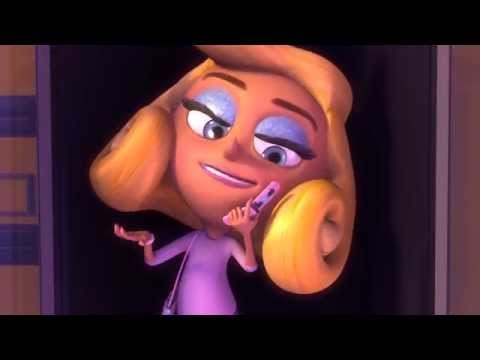 4 tags
4 tags
6 tags
Narcissus the Gray Muscle Shirt Man
This reminds me SO MUCH of "Muscle Guy" from Saturday night! When my friends and I went out to celebrate my passing the Esthetics Board Exams, we ended up at a little cigar bar that we like to frequent where cover bands we're friends with like to play. There was a guy on the dance floor in the tightest gray t-shirt I've ever seen dancing with a really plain,...
4 tags
4 tags
2 tags
3 tags
9 tags
Sinead & the Eyeliner Debacle
This is Sinead. She's my mannequin head for the Esthetics Practical Exam. She & I have become quite intimate. During months of Monday-night drills, I've been learning what's best for her. Although I'd delighted in finding her just the right shades of eye shadow and blush, it took a great deal of trial and error to find a lip pencil and color duo that suited her. (The...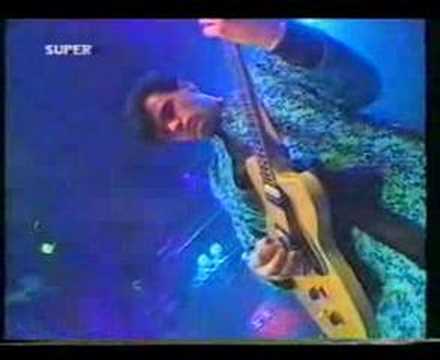 Watch
DYING!!! This is AWESOME! 
10 tags
The 9 Types of Intelligence
1. Naturalist Intelligence ("Nature Smart") Designates the human ability to discriminate among living things (plants, animals) as well as sensitivity to other features of the natural world (clouds, rock configurations).  This ability was clearly of value in our evolutionary past as hunters, gatherers, and farmers; it continues to be central in such roles as botanist or chef.  It is also...
2 tags
5 tags
Just Saying
I'm not sure y'all will notice, but IMHO the eye shadow on this bride is pretty heinous. She's tan, but she's used WAY too much silver highlight all the way to the brow bone which makes it appear almost blue. It's way over the top. Her eyebrows are also shaded a little too severely for her coloring & I'm not exactly sure they're even. And don't...
8 tags
4 tags
"It takes years to build up trust, but only seconds to destroy it. You can get..."
– Anonymous
6 tags
1 tag
4 tags
7 tags
4 tags
10 tags
Perfect!
Trying this today: It's Perfekt's Skin Perfection Gel in Radiant. I'm usually fairer, but with 2 days at the beach and a spray tan to even it all up for the Graduation Party (and the fabulous dress) I thought this would be a fitting Summer shade. My girl Christy at Sephora hooked me up with a sample so I could try it first. Always the best policy… and why I always go to...
6 tags
Dirty Girl Movie | The Weinstein Company →
If you're looking for something fun and entertaining… Totally worth watching… I promise. <3
6 tags
6 tags
Esthy-School Wrap-Up
Well, it's finally over… I'm done with school. On one hand, I kinda don't know what to do with myself. But on the other, I feel as if I've put off so many things in order to get through school that it's time to get back to them… finally. My house is a wreck. I've done nothing but the bare minimum for months now because my free time has been so...